You are here
Back to top
Hazel Belvo (Hardcover)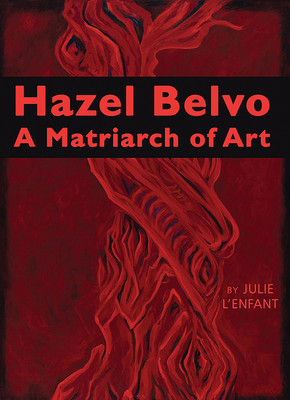 Description
---
An illustrated art biography of one of Minnesota's best-known feminist artists

"I have been called an artist who represents both a strengthening influence in society and a proactive agent of social change. I work in specific places in the world exploring nature and place, and I work in my studio, where I explore the feminine psyche and archetypes of women." With these words Hazel Belvo describes the prevalent themes and the significant resonance of her extensive artistic career. She arrived in the Twin Cities in 1970 from the East Coast, where she participated in the art world and activism of New York City, as well as the intellectual communities of Cambridge. She joined the Women's Art Registry of Minnesota (WARM) in 1976 and soon became a strong voice in this nationally recognized feminist collective.
Belvo's art ranges from delicate, sensual pencil drawings to monumentally expressionistic paintings, most notably of the Spirit Tree, an iconic cedar sacred to the Ojibwe along Minnesota's North Shore of Lake Superior. In the first book-length study of this groundbreaking feminist and artist, art historian Julie L'Enfant reviews Belvo's focus on nature, spirituality, mythology, and eroticism during more than forty years of making and teaching art in Minnesota.
About the Author
---
Julie L'Enfant was professor of art history at the College of Visual Arts in St. Paul. She has written several books on regional art history, including The Gag Family: German-Bohemian Artists in America and Pioneer Modernists: Minnesota's First Generation of Women Artists.
Robert Cozzolino is Patrick and Aimee Butler Curator of Paintings at the Minneapolis Institute of Art.