You are here
Back to top
Basic Parkour: Basic Parkour and Freerunning Handbook (Paperback)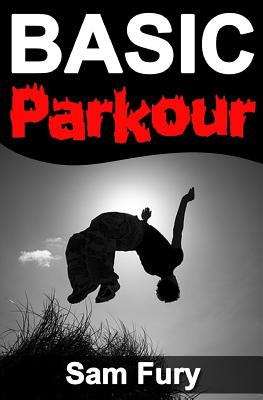 $8.99
Usually Ships in 1-5 Days
Description
---
To get the latest edition of Basic Parkour in print please visit https: //www.amazon.com/dp/1925979245
Teach Yourself Basic Parkour
Learning how to do parkour is not as hard as it looks.
Parkour training is also a fun and exciting way to keep fit.
All you need to do is learn a few beginner parkour exercises and then practice.
Basic Parkour
will teach you all the fundamentals you need to learn parkour.
Get your copy of Basic Parkour Today
There is an Updated Version of this Book
Essential Parkour by Sam Fury contains all the information in this book + more. Some of the improvements include:
Upgraded illustrations and instructions
Safety training
Conditioning exercises
More techniques
Bonus freebies
Get Essential Parkour at:
www.Amazon.com/Essential-Parkour-Training-Strength-Movement-ebook/dp/B072N1RNZW
How to Parkour Made Easy
Learn the core skills needed for parkour training
Easy to follow step by step instructions that anyone can follow
No prior experience of parkour needed
Simple and clear pictures so you can see exactly how to do these basic parkour techniques
Basic Parkour Lessons Include
How to gain superior balance
How to land with minimal impact on your body
Correct rolling techniques
Pinpoint jumping precision
The best ways get up, over, and between walls
Fundamental parkour techniques such as vaults, cat passes, and underbars
... and more
It's time to start your exiting parkour journey.
Get your copy of Basic Parkour Today
About the Author
---
Sam has had an interest in self-preservation and survival for as long as he can remember. This has lead to years of training and career-related experience in related subjects.He describes himself as a "Survivalist, Minimalist, Traveler" and spends his time traveling the world and refining his skills. He has studied Martial Arts with the masters in China and the Philippines. Sam has also trained with experts in parkour, survival, wilderness medicine, alternative healing, and more.Now he shares his knowledge with the world through his books.Follow and Connect with Sam Furywww.amazon.com/Sam-Fury/e/B00C8Z4U8S (full book catalogue)https: //www.facebook.com/AuthorSumFury (book promotions)www.SurvivalFitnessPlan.com (website)