You are here
Back to top
Iron Lake: A Novel (Cork O'Connor Mystery Series #1) (Paperback)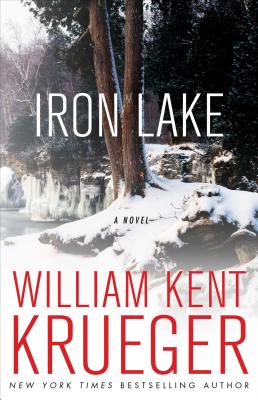 $16.99
Usually Ships in 1-5 Days
Description
---
Read the thrilling, universally acclaimed debut that introduced the award-winning Cork O'Connor mystery series to the world by New York Times bestselling author William Kent Krueger.

Part Irish, part Anishinaabe Indian, Corcoran "Cork" O'Connor is the former sheriff of Aurora, Minnesota. Embittered by his "former" status, and the marital meltdown that has separated him from his children, Cork gets by on heavy doses of caffeine, nicotine, and guilt. Once a cop on Chicago's South Side, there's not much that can shock him. But when the town's judge is brutally murdered, and a young Eagle Scout is reported missing, Cork takes on a twisty case of conspiracy, corruption, and scandal.

As a lakeside blizzard buries Aurora, Cork must dig out the truth among town officials who seem dead-set on stopping his investigation in its tracks. But even Cork freezes up when faced with the harshest enemy of all: a small-town secret that hits painfully close to home.
About the Author
---
William Kent Krueger is the award-winning author of eighteen Cork O'Connor novels, including Desolation Mountain and Sulfur Springs, as well as the novel Ordinary Grace, winner of the Edgar Award for best novel. His latest novel, This Tender Land, will be published in September 2019. He lives in the Twin Cities with his family. Visit his website at WilliamKentKrueger.com.
Praise For…
---
"If you don't know Cork O'Connor, get to know him now."

"I can't remember reading a better first novel than this one."



"Iron Lake is an explosive brew: one part James Ellroy, one part Stephen King, one part Jack London, and all parts terrific… A truly remarkable first novel."
— David Housewright, Edgar Award-winning author of Penance

"Minnesotan Krueger has a sense of place he's plainly honed firsthand in below-zero prairie. His characters, too, sport charm and dimension… This first-timer's stamina and self-assurance suggest that O'Connor's got staying power."